Asda Kwik Cricket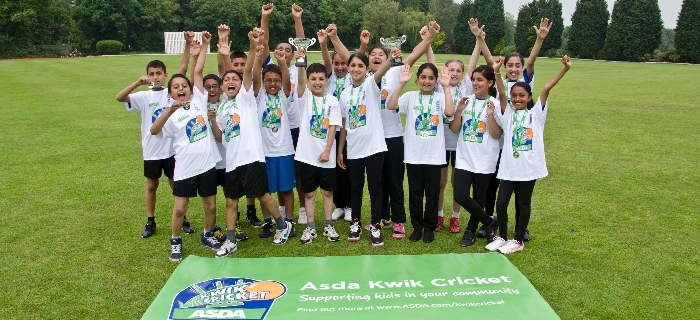 What could be more quintessentially English than a summers day filled with the sound of cricket, children and Asda! As odd as that combination may sound, I spent a glorious summers afternoon with the Biggleswade branch of Asda whilst schools from all over Bedfordshire took part in the regional finals of Kwik Cricket at Flitwick Cricket Club.
Asda Kwik Cricket is a community initiative at supporting the children with Kwik Cricket equipment and encouraging more children into sport. Whilst the familiar crack of leather ball on willow was distinctively absent, Kwick Cricket is a fast paced alternative to the traditional game.
Kwik Cricket kits can be obtained by Asda through the website http://your.asda.com/kwik-cricket/.
Asda provided each child with a t-shirt and of course the all-important refreshments in order to keep the children hydrated and their energy levels topped up!
The competition drew quite a crowd from local onlookers and even a local cat sauntered over to check things out – managing to photobomb one of my carefully lined up shots!
Competition was fierce and all children involved did their schools proud with both their behaviour and their effort, however by the end of the afternoon two clear winners emerged. William Austin School in Luton walked away with both cups for their girls team and their boys team! Both teams from William Austin will now progress through to the National Finals!