Our Facebook Rating
Lots of our customers leave a review on Facebook
Please click the stars to see them!

Mr & Mrs Garvey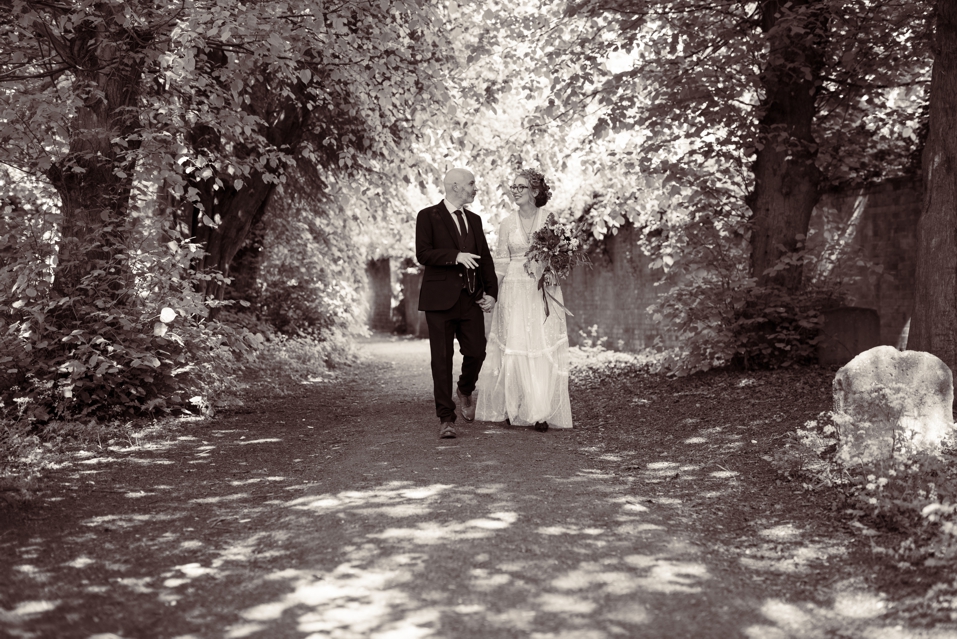 The Cock Hotel, Stony Stratford, Milton Keynes, 2021
I had been anxious about having a photographer with me for most of the day as I hate having my photo taken and was very self conscious. My anxiety soon disappeared after meeting Lewis on the day. He soon put me at ease and made the experience really fun which in turn made what was already a lovely day into an unforgettable and fantastic day. The rapport he had with our guests was great and by the end of the day it felt like Lewis was more of a guest than anything else!
It is really hard to pick just one but the pictures that first spring to mind are the more relaxed ones of the 2 of us. It looked like Lewis captured a moment between myself and husband which wasn't staged. The pictures of our 2 children are also favourites as I didn't know that they had been taken until we received the link to our album. They both looked so chilled and happy.
From the moment we booked Lewis to take our wedding photos to when our wedding photos were ready to view the communication was impeccable. I had talked to him about not enjoying having my photo taken and the thought of having my photo taken a lot on the day was making me anxious. I needn't had worried as Lewis put me at ease straight away and made the whole experience really fun. Our guests also commented how fantastic he was. The photos were beautiful and we had a really hard time picking our favourites as there were so many that we loved! I would definitely recommend Pho2u and would use them again for any event that we plan in the future.
Wedding 2021

---
Mr & Mrs Rawlinson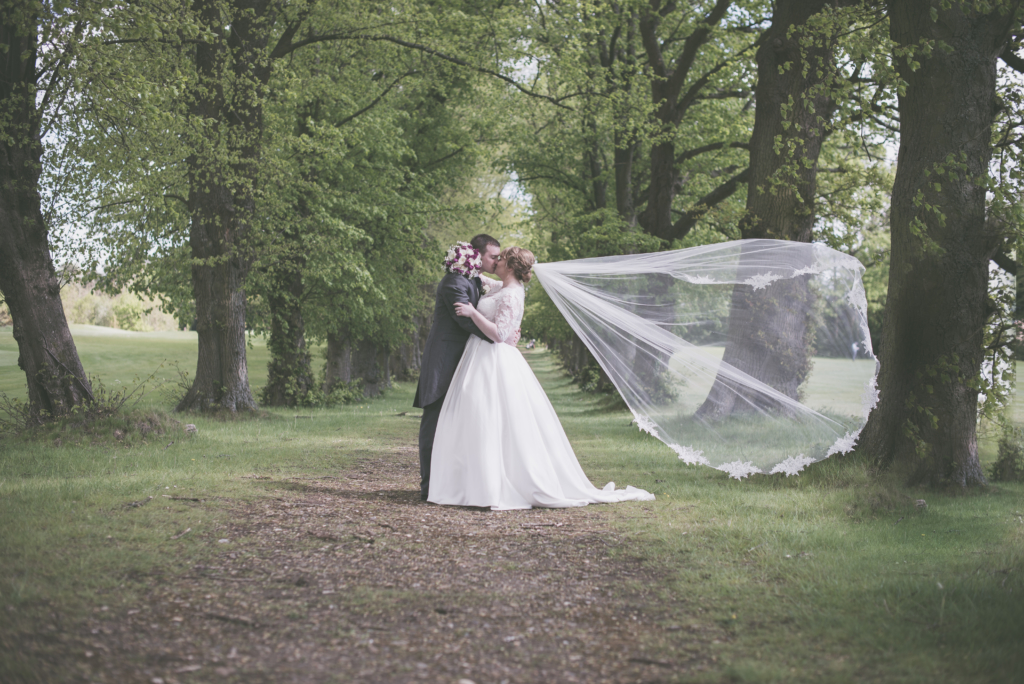 St Peters Church London Colney & Aldwickbury Park Golf Club – Hertfordshire
Outstanding!!!
We cannot thank Lewis enough for our wedding photos, they are perfect. Lewis really had his work cut out with the both of us right from the start. We are probably the least photogenic people and hate having our photo taken. This being said Lewis did an amazing job making us feel comfortable and confident. I have always had a lack of self esteem being a curvy girl but Lewis made me feel beautiful from start to finish and every picture is so flattering. Lewis managed to befriend all of our guests!
My favourite picture is probably the veil shot. It wasn't easy getting this shot but it turned out amazing and had us all laughing on the day.
I think this package was perfect and worth every penny.
Wedding 2019
---
Mr & Mrs McMellon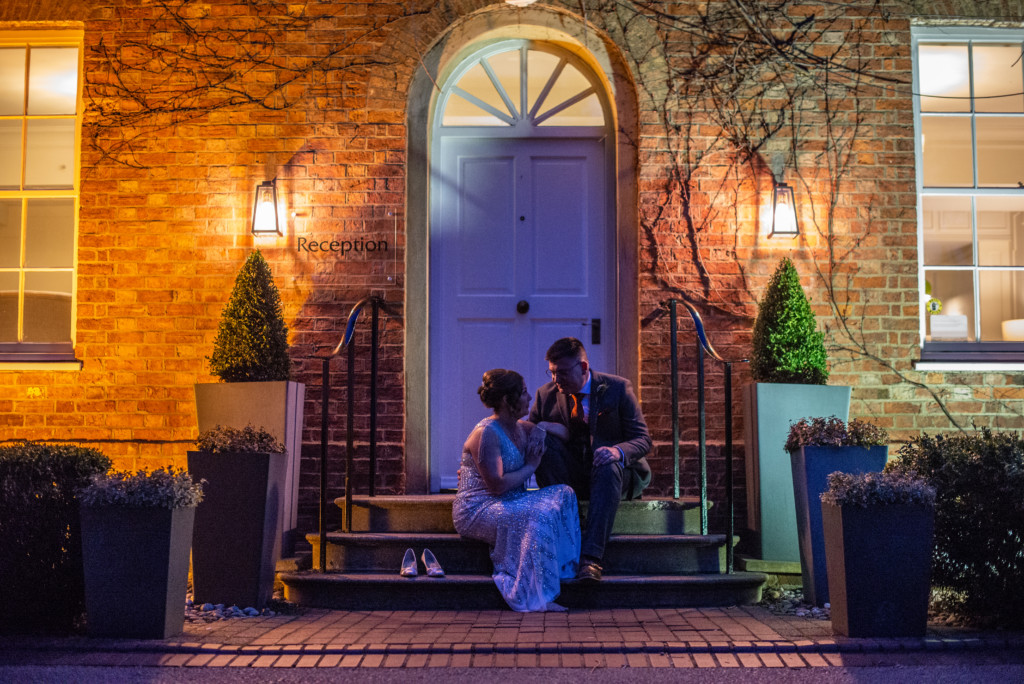 Holiday Inn, Newport Pagnell, 2019
Everybody told us how Lewis had a great rapport with everybody keeping them calm and relaxed.
It's really hard to choose just one favourite photo! All of them captured the spirit of the day. Favourites include…
the family in Australia on the iPad
The urban take by the storage container
Bride and Groom sitting on the steps
Bubble pictures
From the moment Lewis arrived he was professional, friendly, helpful, knowledgeable and put everybody at ease and actually became a part of our wedding. Our photographs captured our day perfectly and Lewis was prepared to try some different shots and happy to find solutions to some more unusual requests for photos that we wanted. Our photographs were ready for viewing within 48 hours. We would highly recommend Pho2u!
Wedding 2019
---
Mr & Mrs Morris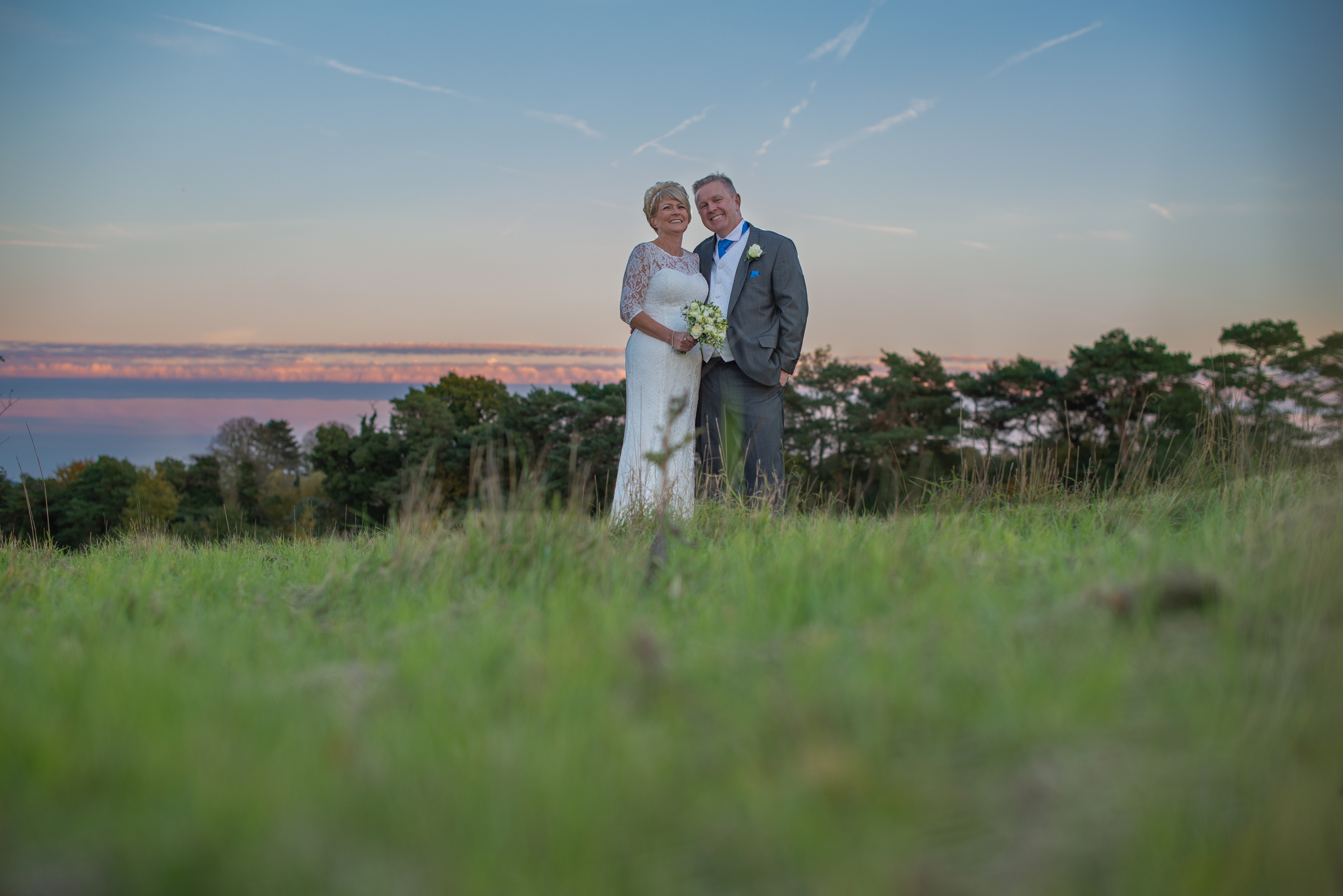 Aldwickbury Park Golf Club, Harpenden, Hertfordshire
Very professional but humorous which relaxed everybody. Lewis captured an extremely precious photo which I cannot thank him enough for.
Our favourite photos; The one taken of the bride & groom out on the golf course (lighting & colour were perfect).
The one of the bride face timing her poorly mum who couldn't attend the ceremony.
The bride and her father prior to walking her down the aisle
The bride and her great niece.
The bride & groom at night with the light behind them.
We would highly recommend Lewis at Pho2u! as wedding a photographer. From the initial meeting at the wedding fayre he was very personable explaining the different packages, whilst not assume we weren't the bride & groom (as others had!) as we're a more mature couple. Pho2u! communicated well answering any queries quickly and accepting last minute changes to schedule due to family illness. On the day Lewis put us at ease from the minute he arrived. He was great fun and managed to relax everybody with his wit(!) whilst capturing the photos which are excellent. The day was very emotional for all but Lewis handled this with sensitivity capturing two extremely precious photos. Thank you.
Wedding 2018
---
Mrs & Mrs Boston
Aldwickbury Park Golf Club, Harpenden, Hertfordshire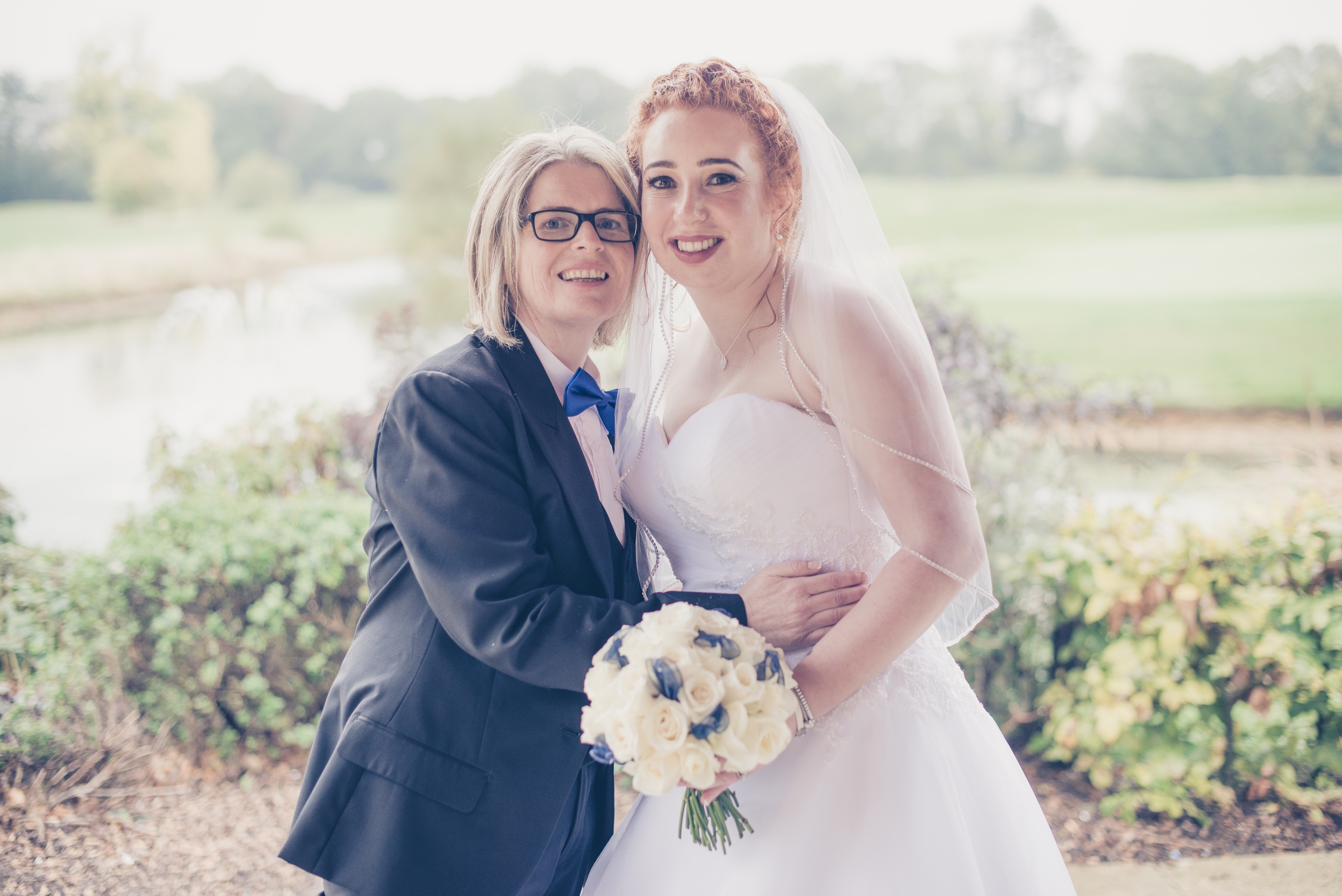 Lewis and Gemma were great, made us both feel at ease and made our day extra special.
The picture of Sue and I outside and next to the Mrs and Mrs sign is one of our favourites.
Thanks x
Wedding 2018
---
Mr & Mrs Mills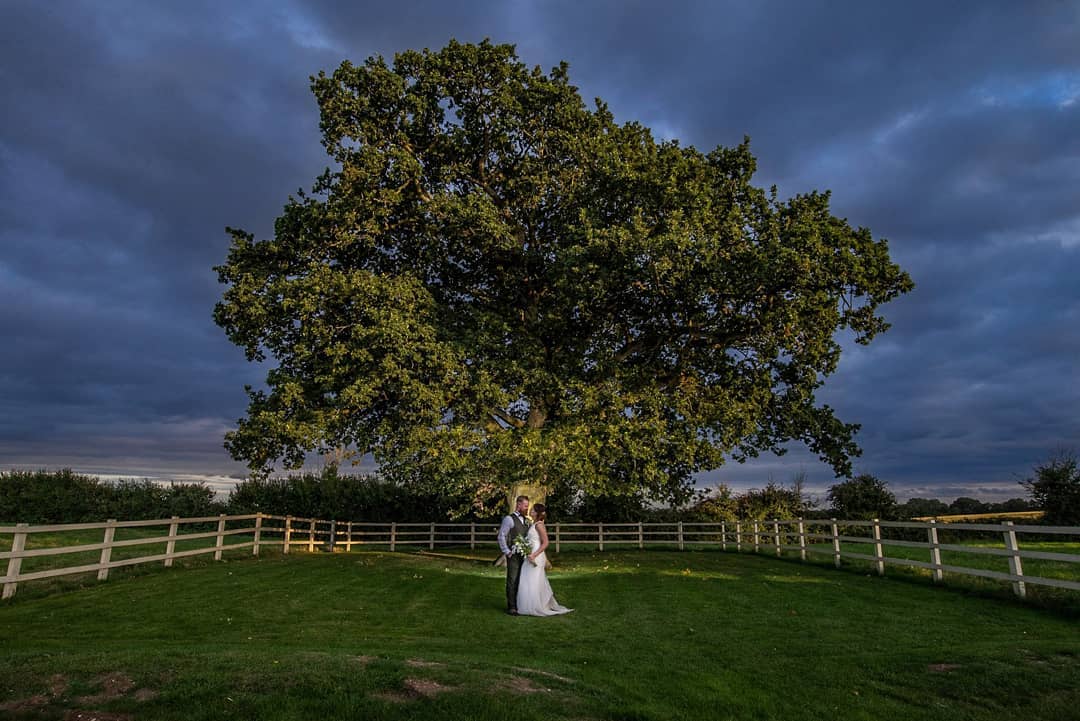 Milling Barn, Throcking, Hertfordshire
Could not have asked for anything more than we received and our photos are amazing!
The candid shots of the ceremony as well as photos by the oak tree with the light source are our favourites.
Lewis was so professional and a vital addition to our day going above and beyond. We can't thank him enough for our amazing photos and the video montage was an wonderful surprise to receive, 5 star service, could not have asked for better!
Wedding 2018
---
Mr & Mrs Graham
Woburn Safari, Safari Lodge, Woburn Bedfordshire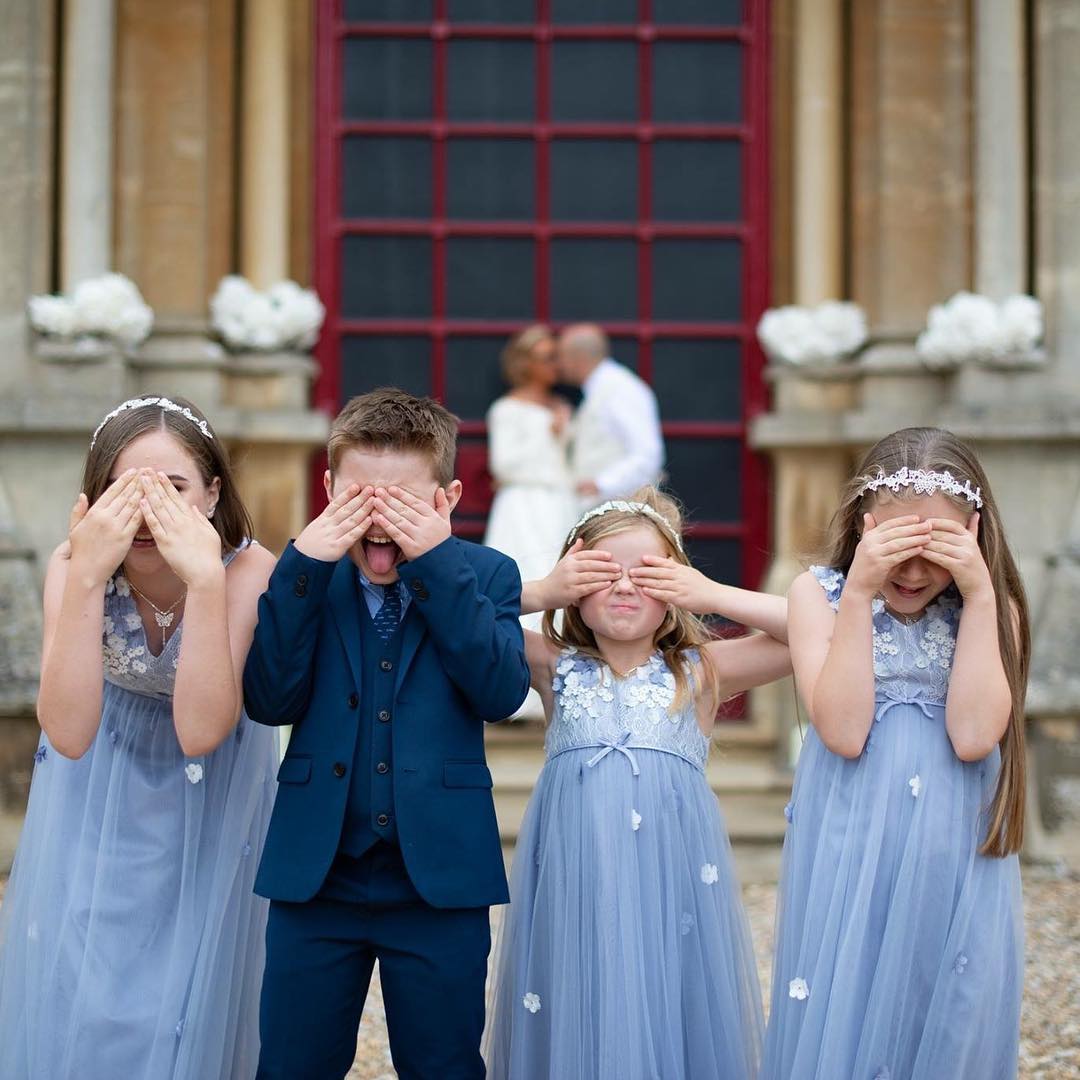 Lewis was brilliant, we had photos taken for our 15th Wedding Anniversary Afternoon Tea & Evening Party. We wanted some photos of our 4 children & us in our original wedding outfits, to add to our Wedding Day ones. The aim of the day/eve was to have fun & make memories with our children & close family & friends. Lewis just understood this from the start, building friendships with our children & adding to their fun with his humour, resulting in fabulous photos of them individually & together. He made the day fun & enjoyable for all, whilst capturing great visual memories for Us. The posed for photos are just beautiful & Lewis guided us so well, & I love all the moments in time he captured, some beautiful, some funny & all great memories! The video summed up perfectly our special day, can't thank him enough.
Can't recommend Lewis more, captured our memories perfectly!
Professional, but above all friendly, & fun to have around (our 4 kids loved every minute) & he made our celebration relaxed & enjoyable, thank you so very much x x
Wedding Anniversary 2018
---
Mr & Mrs Brandon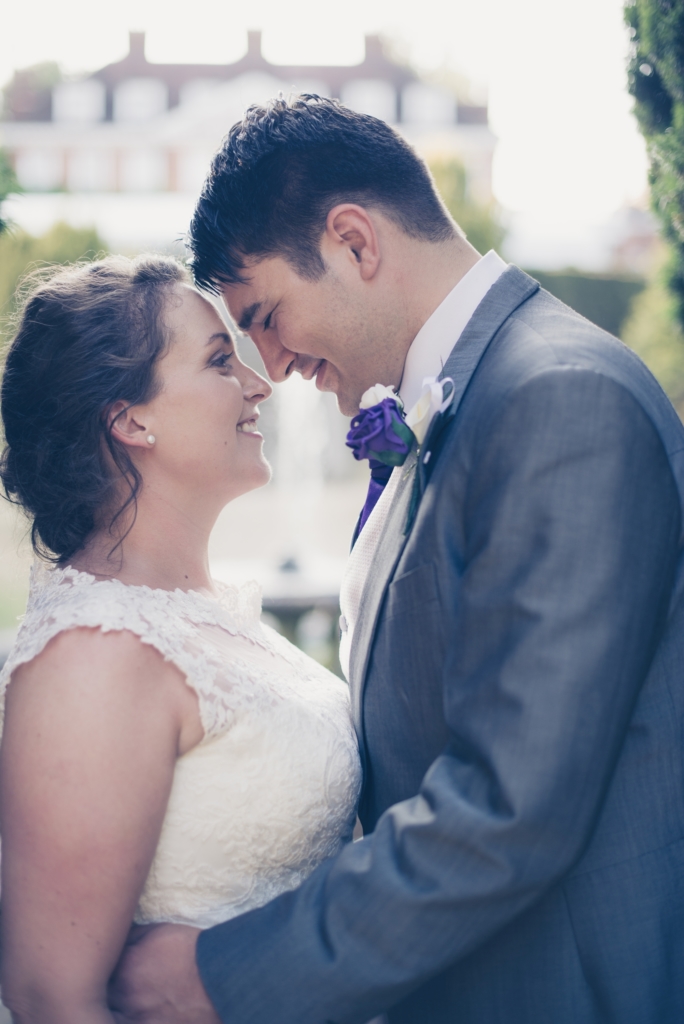 Hunton Park, Nr Watford, Hertfordshire
Lewis was just perfect. He made me and the entire bridal party feel calm and relaxed and captured some amazing photos!
I love all of our photos. I'm struggling to pick 60 for our photo album so can't pick one. They are all perfect.
Lewis was just everything I hoped for in a photographer and more. He was professional, approachable and made us all (especially me) feel at ease. I would recommend Lewis to anyone for any event.
Wedding 2018
---
Mr & Mrs Garside
Mansion House, Old Warden, Bedfordshire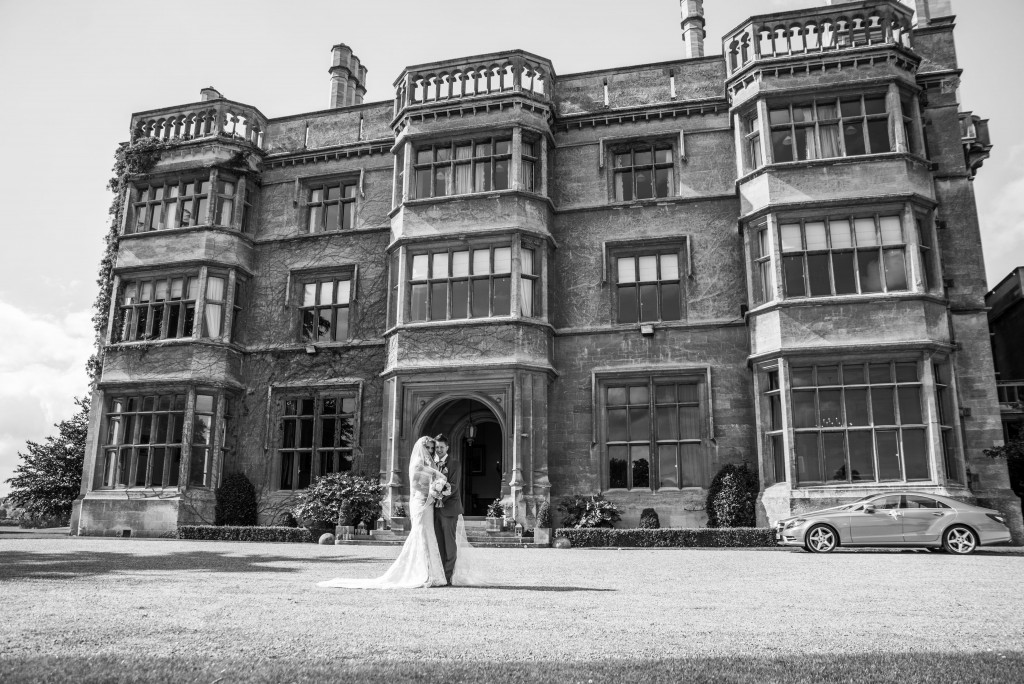 We couldn't have asked for a better photographer! Lewis arrived well on time and snapped away without us knowing, but equally he would join in with the laughter and even cracked a few jokes here and there, which made it mean so much more than having 'just a photographer'. He also made sure that everything was kept to time which made the day run smoothly, we have lost count of the number of guests who have said to us that Lewis was a great guy.
Every single image is stunning so it makes it incredibly difficult to choose a favourite, but my personal favourite would be 0187. It really reflects the style of Wedding theme we went for (a touch of classic vintage). Lewis also captured our reception venue beautifully in this image!
We received over 200 images which covered myself (the bride) getting ready right through to our first dance which was just amazing, as other photographers sometimes only offer a small amount of images which you have to choose from to keep! Lewis was also completely flexible and asked us if we had a 'must have shots' list.
The website is fantastic, easy to use and navigate. It's great to view the different packages without having to have a telephone conversation. It reflects a clean, fresh and professional company. The feature of being able to log in & view/download our images is great. The client log in page where you can update your plans/timings for the Wedding day was easy to use.
We can not stress how fantastic our experience with Pho2U was for our Wedding in May 2017. From the very beginning Lewis was professional but personable and the booking process was made completely hassle free and convenient for us. Lewis was also a great communicator and got back to us straight away with queries we had along the way and he was 100% on the ball. When it came to the day of the Wedding, Lewis wasn't intrusive at all and we hardly noticed that he was snapping away, but he would also join in with the conversation and crack jokes here and there – which made having him there mean so much more than 'just a photographer'. He took the lead on timings of the day to ensure that we got all of the shots we wanted and this certainly paid off, it was just over a week after the Wedding that we received the images and they are absolutely stunning. We can't thank Pho2U enough for everything, if you're looking for a photographer we urge you to get in contact with the incredibly talented Lewis. Thank you so much once again, Mr & Mrs Garside xxx
Wedding 2017
---
Mr & Mrs Pratt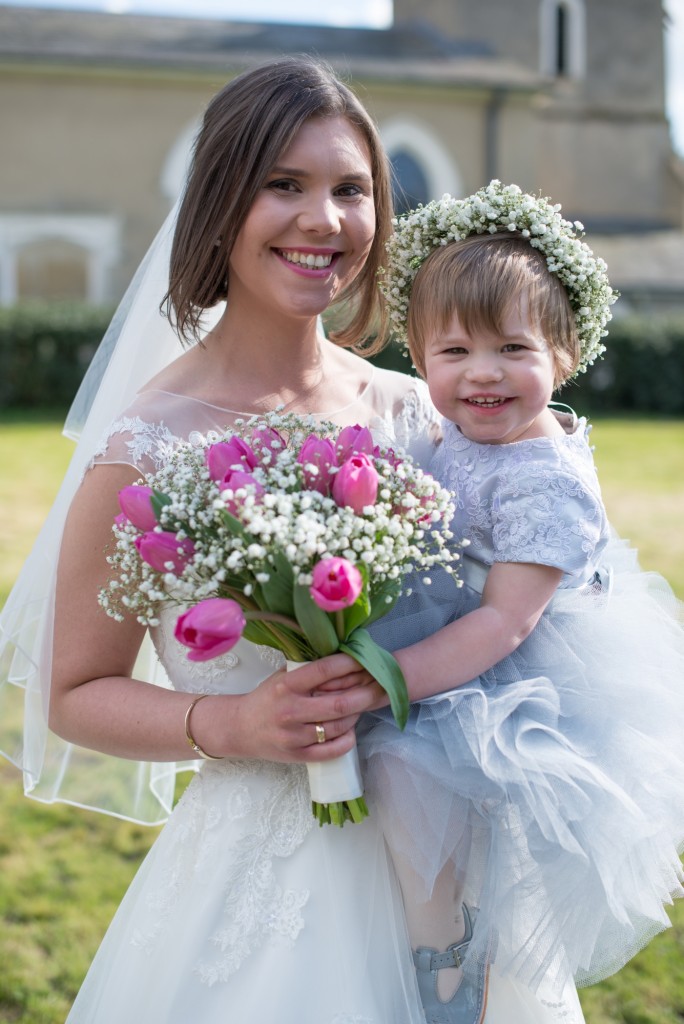 Sorelli's, Leighton Buzzard, Bedfordshire
Lewis made everyone feel at ease and integrated himself very well into the group.
It's very difficult to pick, but the family photos in the church of us and our daughter have to be favourites because Lewis has captured the emotions perfectly.
Thank you Lewis for helping to capture our special day. You made everyone feel at ease and have provided us with some amazing photographs!! Thank you, thank you, thank you!!!
Wedding 2017
---
Mr & Mrs Wonnacott
Hunton Park, Nr Watford, Hertfordshire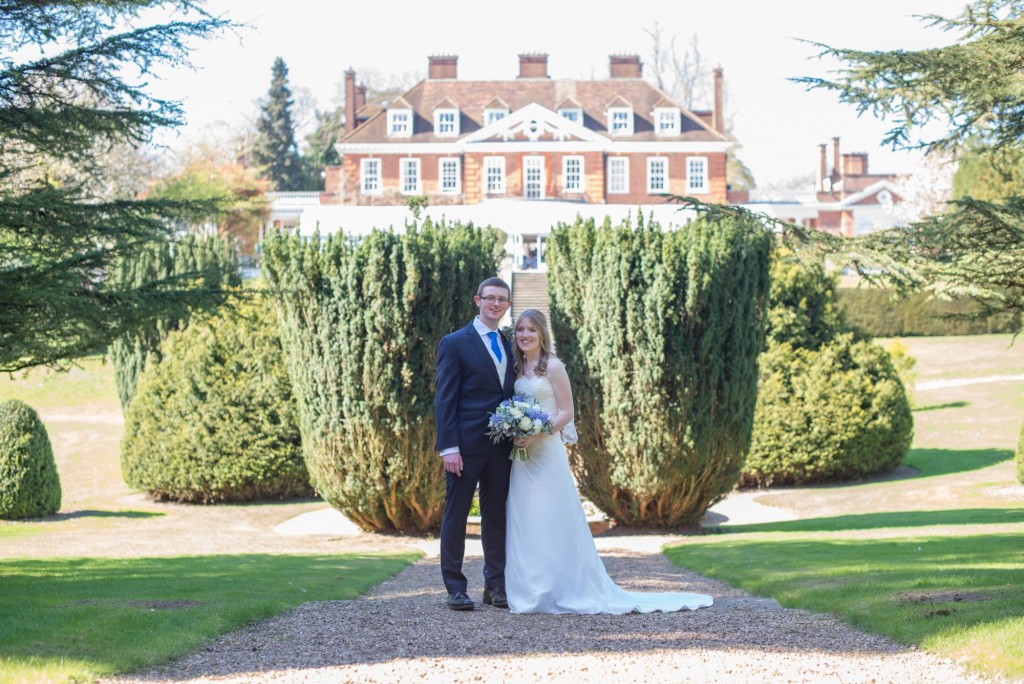 Lewis was fantastic on the day. Everyone commented to us how great he was and many people asked if he was a member of our family as he fitted in with everyone so well!
The photograph of us as a couple with the garden and house in the background. We love that it includes the stunning location so you can see the whole venue in one photo.
Wedding 2017

---
Mr & Mrs Hall
Essendon Country Club, Nr Hatfield, Hertfordshire
Lewis was incredibly friendly, helped us to feel relaxed and got on well with all the guests.
We cannot pick a favourite, there are too many to choose from. We liked them because they look relaxed and natural, even the formal ones. The colours are great too.
The service from Pho2u was great. Lewis, the photographer at our wedding was brilliant – his photos were great, he got on well with our guests and made everyone feel relaxed. The package we bought worked well for us and was good value for money. I would recommend Pho2u to capture your special moments.
Wedding 2017
---
Mr & Mrs Sammons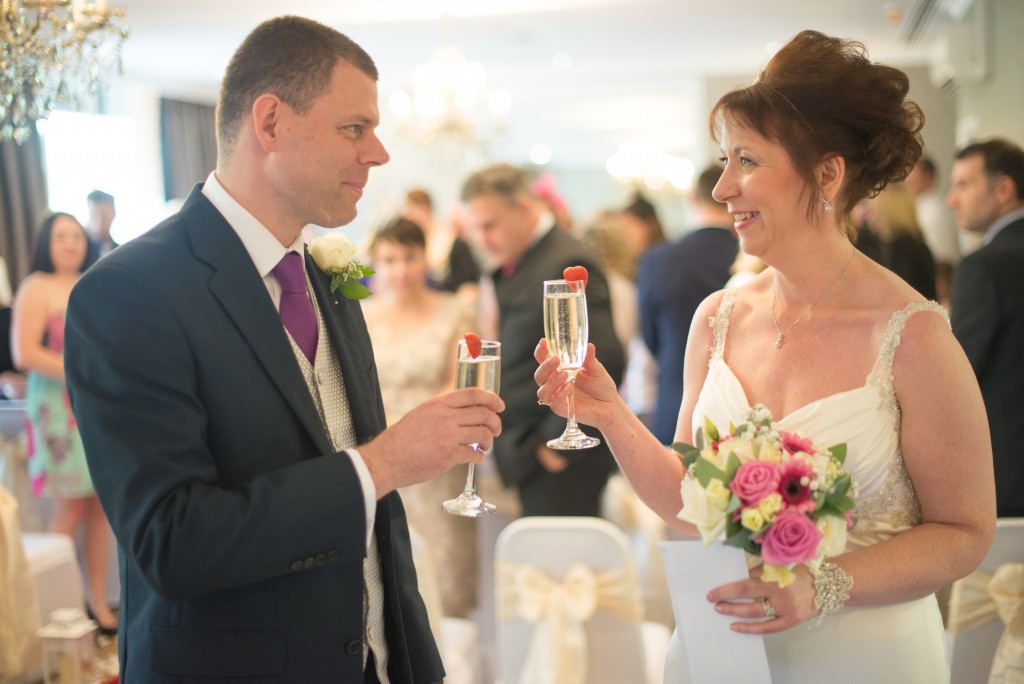 Abbey Hill Hotel, Milton Keynes, Bucks
Lewis was great on the day, running down to reception to fetch people or to collect something. he fitted right in with Tricia the makeup artist, who had the same sense of humour as him.
He was great with the guests making conversation with them and putting them at ease whilst the photos were being taken.
He took our thoughts into consideration and he knew the venue well as to where he could take the best pictures.
Our favourite pictures were ref: PHO2U-1106, we were unaware of this being taken so seems more natural and we look very happy!!
PHO2U-1097 photo at registrars table, love the flowers in front of the register.
The photos and photographer were great and the price was just right and the album is amazing.
Lewis is a great photographer. On our wedding day he made us both feel at ease, was very funny and easy going which helped. Lewis had knowledge of our venue from previous weddings so knew the best places to get the best pictures.
Our guests liked his sense of humour and conversation and was unobtrusive throughout the day.
From The Sammons (Wedding 2016)
---
Mr & Mrs Bourne
Aldwickbury Park Golf Club, Harpenden, Hertfordshire
Lewis was brilliant from start to finish. Very funny and easy to work with and nothing felt like a chore.
We have a couple of favourites. The one of me and my Nan and also the one of Sammy's grandad prior to entering the church. The favourite one of us is our kiss after signing the registers.
We initially went for a digital package but then upgraded to fairytale to include a photo album. Ticked all the boxes for us as we get a professional book but also the digital files so we can print extras for ourselves and family etc.
The website was easy to use and convenient. From planning through to payment, saved having to ring people during office hours etc and Lewis was always very prompt at replying to e-mails.
We can highly recommend Pho2u. We used them for our wedding and they were brilliant from start to finish. Very professional friendly service and great on the day. Will definitely be recommending to anyone that asks and will use again in the future for family portraits etc.
From The Bournes (Wedding 2016)
---
Mr & Mrs Cobain

Milling Barn, Throcking, Hertfordshire
Was so lovely to have Lewis as our photographer he caught some beautiful moments for us to treasure in our album.
Couldn't possibly choose a favourite photo as there are so many that we love all for different reasons.
Lewis was very professional from the word go, he attended promptly on the day as planned and was very helpful leading up to our wedding day with regard to paperwork and requirements.
We are both so please that Lewis was our photographer and the photos captured are simply perfect.
Great company would highly recommend!!
From The Cobains (Wedding 2016)
---
Mr & Mrs Evans
The Bull Hotel, Chandlers Cross, Bucks
Lewis was such fun on the day and made everyone feel relaxed.  Lots of our guests commented on what a good photographer he was.
The heart shaped photo with everyone in, we weren't sure it was going to work but it did perfectly.
The photos were lovely and everything we asked to be captured was included.
Excellent photographer, very professional and unobtrusive on the day.  Fitted in with all guests perfectly would highly recommend.
From The Evans (Wedding 2016)
---
Mr & Mrs Spaven

Holiday Inn Newport Pagnell, Nr Milton Keynes, Buckinghamshire
Lewis was great he was very informal which made the wedding party feel very relaxed. Lewis took some amazing pictures and we both can not wait to see the end results in the wedding album.
The black and white photo of the two of us standing outside the church is our favourite, its perfect.
We cannot thank you enough for the day it was amazing we are so grateful for your efforts and look forward to getting our wedding book.
From The Spavens (Wedding 2016)
---
Mr & Mrs Hyatt
The Bedford Swan Hotel, Bedford, Bedfordshire
Lewis did a fantastic job getting everyone in position for our pictures. All of our guests commented on how friendly and polite he was, and everyone who has seen the pictures thought they were excellent.
It's difficult to choose just one photo as our favourite to be honest, but we do love the picture of us just after the ceremony taken as we were walking from the room.
We are so pleased with everything – the photo's themselves are incredible, and Lewis was fantastic both on the day but also in our pre-wedding day meeting where we discussed our requirements.
Everything regarding the service levels and the pictures themselves was excellent.
Working with Lewis and Pho2u was a pleasure, and we would certainly recommend him to anyone looking for a photographer to capture their event.
From The Hyatts (Wedding 2016)
---
Mr & Mrs Moseley
The Orangery, Whittlebury, Northants
Lewis played a big part in keeping me calm the morning of, his humour kept the atmosphere light. Just what I needed. He was friendly and funny all day, and the guests loved him! A lot of the photos we love were taken without us even realising!
Our wedding rings on the Christmas tree is our favourite photo because we love the colour, the framing is perfect, and the out-of-focus silver bauble is perfectly placed.
Thank you so much for being a part of our day. The photos were the most important thing to us going into the wedding process, and we're so glad we chose you! They're everything we could have hoped for, and more. Your personality and humour went a long way in giving our wedding the vibe we wanted, and you were fun to be around!
Not only were you a fantastic photographer, but you acted as a brilliant guide throughout the day, giving us pointers whenever we looked a little confused as to what should happen next!
The effort you put in after the wedding as well, in terms of photoshopping fun photos is really appreciated, and really above and beyond the line of duty.
We will cherish these photos forever.
From The Moseleys (Wedding 2015)
---
Mr & Mrs Flatt
The Noke Hotel, Nr St Albans, Hertfordshire
Lewis was so good getting everyone together for photos we requested. He kept his cool when people just weren't listening.
Our Favourite shot is the throwing of confetti. The colours just pop out at you.
Would definitely recommend!!
From Nicola (Wedding 2015)
---
Mr & Mrs Dolan
Mansion House, Old Warden nr Biggleswade, Bedfordshire
Lewis worked really hard to get all the shots we wanted on a very tight time scale (due to come confusion over timings at the venue itself).
There are too many favourites but the ones of the children in the wedding party are simply gorgeous. The one we absolutely love of ourselves is the photo in front of the house with the sun setting behind.
The photo album was worth upgrading package-wise. It is far better than anything that we could compile ourselves.
We are really pleased with the photographs. They are better than we could have imagined they would be.
From start to finish using Pho2u has been a pleasure. The photographs taken on our wedding day were stunning and really make a lovely momento of our day. We found Lewis' personality on the day professional but relaxed and fun when appropriate. He took so many lovely photos of us, our guests and the venue that it was difficult to choose only 70 to be in the wedding album.
Our guests had nothing but good things to say about him also and everyone has been very impressed by the quality of photographs taken. The wedding album that Lewis has produced for us is beautifully put together and arrived really quickly. We couldn't recommend this company enough!
From The Dolans (Wedding 2015)
---
Mr & Mrs Bryant
St Leonard's Church, Grendon Underwood, Buckinghamshire
I was amazed at how easily Lewis just blended in, I hardly noticed him at all (in a nice way). Just felt like having another guest there!
It's so hard to pick a favourite. I think I'd have to say the confetti shots, I love the happiness you can see on our faces and our guests faces. All the photos are so beautiful.
Brilliant photographer, everyone said how great he was. so happy with all the photos, they are all so lovely. Lewis did a fantastic job taking photos of all the children at the wedding even those who weren't very co-operative. All we can say is thank you for helping us to remember our special day.
Would definitely recommend pho2u to anyone looking for a photographer. Very efficient without being too intrusive, I've been to some weddings where the photographer can get very bossy but Lewis was brilliant and very patient. Great at taking pictures and you don't even notice. For us, we hate having our picture taken which just makes the fact the Lewis made us feel very relaxed and comfortable so unexpected, we were so impressed. Thank you so much.
From Tiffany (Wedding 2015)
---
Mr & Mrs Absolom
Shendish Manor, Apsley, Hertfordshire
Lewis was super friendly and spoke to guests when not taking pictures, making himself a member of our wedding party. this was perfect for us.
I love the group picture of my family mucking around,it captured their personality.
Great picture of my husband and I with our daughter, perfect family picture for framing.
Really artistic picture of our daughter in a tree, looks like a fairy.
I wanted pictures from getting ready to the end of the day, which is what we received. Also, I only wanted the digital images so I could create my own photobook, adding pictures that our guests took.
I'm not great at navigating websites and often miss information due to lack of attention to detail on my part but I think I managed your website because it is simple and uncluttered.
I would highly recommend Lewis as a photographer for any occasion. He helped our guests relax by making friends with everyone. Lewis was worth every penny, he was with us for nearly 12 hours on the day and produced some beautiful pictures which captured the vibe of our wedding.
From Anne and Martin (Wedding 2015)
---
Mr & Mrs Langston
Aldwickbury Golf Club, Harpenden, Hertfordshire
Lewis was friendly and made everyone feel very comfortable, even those that hate having their photo taken.  He fitted in so well, some guests thought that he was a family friend.
Its hard to pick which is my favourite as they are all so good and capture the emotion of the day.
There were lots of photos to choose from. Love the fact that we can download the photos ourselves to print. The wedding album is perfect!
I would not hesitate in recommending Lewis.  Absolute first class service! Thank you
From Samantha and Jon (Wedding 2015)
---
Mr & Mrs Bonwick
High Elms Manor, Nr Watford, Hertfordshire
Lewis – you were super. So many people commented on how nice you were and how you set them at ease. And you were so unobtrusive that a lot of the time we weren't even aware you were there – but the photos prove you were!
The photo of us outside the church is our favourite. It just sums up the joy of whole day, and the love we feel for each other.
We love the fact that there are so many photos of family and friends, and so many well-observed detail shots which reflect the thought that we put into organising the day. We are so pleased that we chose you!
Found the timetable function a bit of a fiddle to use, but it's a great idea so I persevered. Very informative site.
We found Pho2u! on the internet and knew we had made a good choice when Lewis came to se us to talk through package options etc – he was just so nice and we know we would feel at ease with him. On the day itself he was marvellous – good-humoured, friendly, patient, unobtrusive and fun – and he produced a wonderful selection of photographs which we will treasure, from group shots to tiny details. We couldn't have asked for better!
From Jenny (Wedding 2015)
---
Mr & Mrs Johnson
Old Palace Lodge & Dunstable Downs, Dunstable, Bedfordshire
Lewis was our Photographer for our Wedding in September and we have just received our Wedding Album so I can do a full review.
If you are looking for a friendly, professional photographer who blends so well into your day that you're guests think he is just one of the family; look no further than Pho2u!
We could not have asked for anything more. Lewis was fantastic on the day and went above and beyond what was expected of him. The pictures we have for our album are wonderful. The album design and quality is superbly put together by Lewis and is well worth the money.
Both me and my wife are very thankful that we chose Lewis from Pho2u and I 100% recommend him.
From Adam (Wedding 2015)
---
Mr & Mrs Gudgeon
Gayne's Park Barns, Epping, Hertfordshire
Lewis kept me calm, added no stress and was very helpful and professional throughout the day. My favourite photo is the picture of me and Stuart outside the white building, a full length image which i love everything about.
I don't feel that the package we chose was right for us, I wish to upgrade to the next package up as discussed in our first meeting.
Thank you for capturing our special day to perfection, photos are amazing and I adore them, thank you for everything!!
From Emma & Stuart (Wedding 2015)
---
NQA & Ascertiva Group
River Boat, River Thames, London
Pho2u! was exactly what we needed for our Christmas Party. Lewis fits right in and everyone was comfortable with him taking their pictures.
Fantastic photographer – will definitely use again.
From Rowan (Xmas Party 2014)
---
Mr & Mrs Clempson
De Veres – Latimer House, Hertfordshire
Lewis did an amazing job, made everyone feel so comfortable on the day and took some amazing photos, we love every single one of them.
Our favourite photo is the family shot with the four of us on the front steps of the venue, zoomed in. This is the best shot of the four of us I love that we are all looking soo happy!
Would definitely reccomend to friends and family as I have in the past, lewis did such an amazing job and it was a pleasure to have him there not only as a friend but a photographer, he just fitted in like he was an additional guest.
Thank you Lewis.
From Charlotte & Russell (Wedding 2014)
---
Mr & Mrs Bown
Parkside Hotel, Milton Keynes
Thank you so much for everything you did to provide us with our amazing photographs. We really appreciate it and couldn't have asked for you to have done anything more for us. We wouldn't hesitate recommending you!
Mr & Mrs Bown x
From Georgia (Wedding 2014)
---
Mr & Mrs Merriman
De Veres – Hunton Park Hotel, nr Watford, Hertfordshire
Lewis was a delight to work with, he made the situation very comfortable and very enjoyable. He is very easy to get along with and was always very reassuring.
The heart shaped group shot is our favourite photo, it shows all of our guests in a modern unique way, Lewis did a great job in setting everyone up for the shot, even though it did take quite a lot of hard work 😉 Lewis stayed professional.
We would definitely recommend Pho2u! They are very professional, easy to get along with and make you feel very comfortable. The photographs are perfect, I couldn't ask for a better wedding photographer.
From Sarah & Joe (Wedding 2014)
---
Mr & Mrs Allen
Aubrey Park Hotel, Redbourn nr Hemel Hempstead, Hertfordshire
Lewis was an amazing professional photographer, he was very friendly and had a laugh with the bridal party and making everyone feel at ease  while making sure he got all important shots. Same goes for the grooms party and was very professional with dealing with the grooms men's laziness to get dressed, if it wasn't for Lewis the grooms party would if been late!!
At the wedding the guests have all commented on how great Lewis was in all aspects. A lot of people said he was one of the best they've seen, he engaged the guests to get involved with the photos and made it very causal when photo shoots can be sometimes be formal and boring, Lewis made sure this was not the case. Overall we couldn't  recommend him enough and will think of him first if we were to need a photographer again .
We are both excited to see our wedding album.
From Leia & Dean (Wedding 2014)
---
Mr & Mrs Chandler
Essendon Country Club, near Hatfield, Hertfordshire
Lewis was brilliant on the wedding day he made us all feel at ease and wasn't intrusive at all, which is exactly what we requested.
I have had a lot of comments from guests saying how good he was and how he managed to get the very difficult "kiss Shot" with the children covering their eyes that we wanted. He was brilliant with the children and considering that we ran out of time there are still some amazing pictures.
I would recommend Lewis to anyone that was getting married.
From Hayley (Wedding 2014)
---
Mr & Mrs Rowles
Westmill Farm, Three Lakes, Hertfordshire
Our favourite photo is the picture of the groom holding the bride from behind, with the colourful background of the fields etc.
Looks very natural and not 'staged'. Bright colours are great making it look like a great day instead of being dull with the rain.
Really love the photos, the shots of the food and table decorations look really different, but its these sort of pictures that help us to remember our day.
The whole experience of using Pho2u was easy, from the initial booking right through to the actual day. Nothing was too much trouble for Lewis and his idea about bringing our wellies was great. On the day we hardly noticed Lewis taking pictures, but we have ended up with some stunning pictures to remind us of our day. Would definitely recommend using Pho2u.
From Nicky & Phil (Wedding 2014)
---

Mr & Mrs Day
Marquee Wedding, Hertfordshire
I felt very comfortable with Lewis around, he was good fun too! Our favourite image is the first one he showed us…the confetti shot.
We were very happy with Lewis on our wedding day, he was good fun, but not OTT. Loved the pictures, with hindsight would have possibly had a few more with immediate family, but that was my decision not to.
Great service, great photographer! Thanks lewis
From Fiona (Wedding 2014)
---
Mr & Mrs Reynolds
Grim's Dyke Hotel, Nr Harrow, Middlesex
Lewis was fantastic, made everyone feel at ease in front of the camera.
The picture of us walking across the bridge holding hands looking at each other. It looks so natural and the location was perfect for it.
Pho2u offer a fantastic service and at great affordable prices. I would highly recommend them to everyone and will use them again in the future!
From Louise & Ray (Wedding 2014)
---
Mr & Mrs McCullagh
Holiday Inn, Stevenage, Hertfordshire
Lewis was really good with communication, understood when I needed to make changes and was relaxed with payments being made when I could. I would definitely recommend and use again if we ever needed another photographer.
Our favourite photo is the one of us and our daughter walking in a row.
The whole process was perfect from first communication right up until the end of my wedding day.
We had the fairy tale package and the photo booth and the pictures were lovely every complimented them.
From Holly & Ricky (Wedding 2014)
---
Soimitra Dhas
Indian Ocean (Indian Restaurant), Sundon Park, Luton, Bedfordshire
Small party so perfect amount of pics to look back and remember, loved the mix of informal and posed shots…really captured all the special moments!
Recommended by a friend and delivered great results at a really competitive price! Wouldn't hesitate to recommend to friends! Very happy!
From Soimitra (40th Wedding Anniversary – Party 2014)
---
Hayley & James
Theobalds Park, Cheshunt, Hertfordshire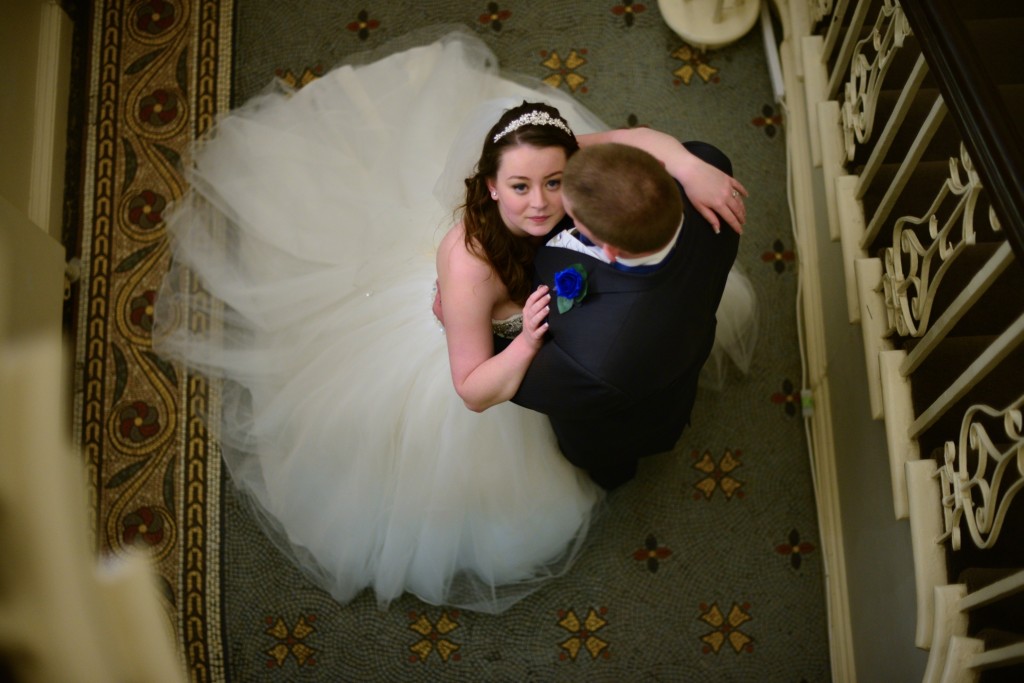 Our favourite picture has to be the photograph where Lewis is up on the staircase and both James and I are looking up at him.
I have nothing but good things to say about Lewis. He made our day perfect and captured all the special moments perfectly. I couldn't of asked for a better photographer and would recommend him to all my family and friends.
Thank you for doing such a perfect job!  From Mr and Mrs Mace 🙂
From Hayley & James Mace (Wedding 2014)
---
Becky & Jamie
Hunton Park Hotel, Huton Bridge, Nr Watford, Hertfordshire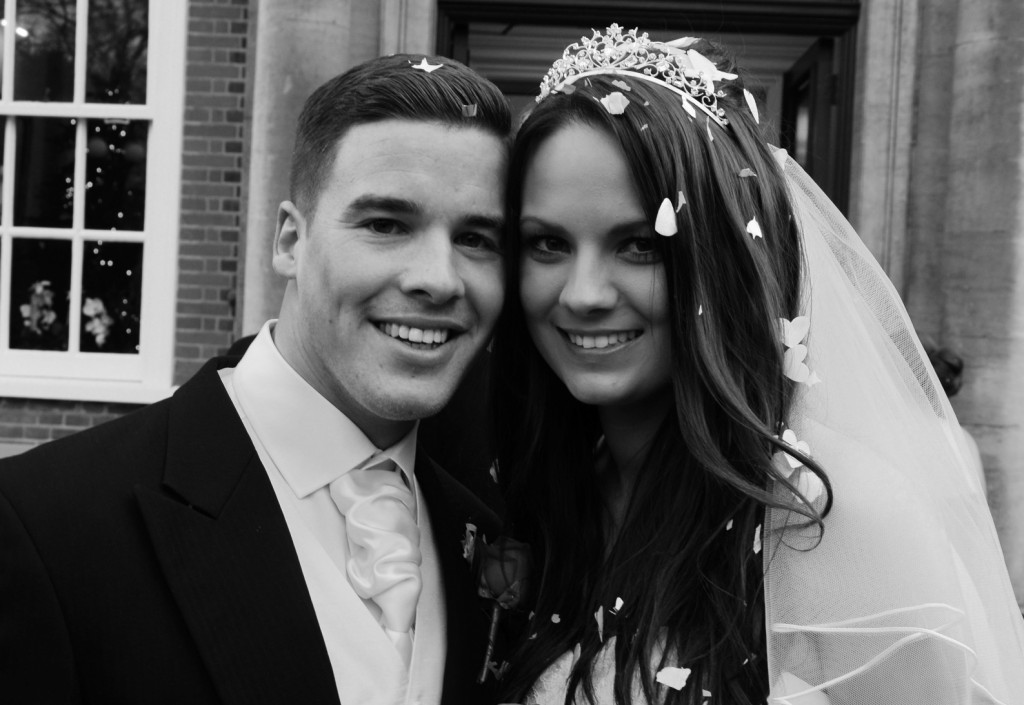 Lewis was amazing and we are so happy that we chose him!
He did such a great job and made everyone feel comfortable, he went above and beyond our expectations. Would recommend Pho2u to anyone!
Our favourite picture (was very hard to choose as there were so many) was just after the confetti shot where we have confetti in our hair. All the photos were perfect! 🙂
The package was great value for money. We got Lewis for the whole day and will be receiving a beautiful photo book at the end along with a DVD with all of the photos.
Couldn't thank you enough for everything you did for us on the day and taking such beautiful photos. Will be highly recommending you to friends and family.
From Becky & Jamie Hunt (Wedding 2013)
---
Carol & Aaron
Sharnbrook Hotel – Bedfordshire, Bedfordshire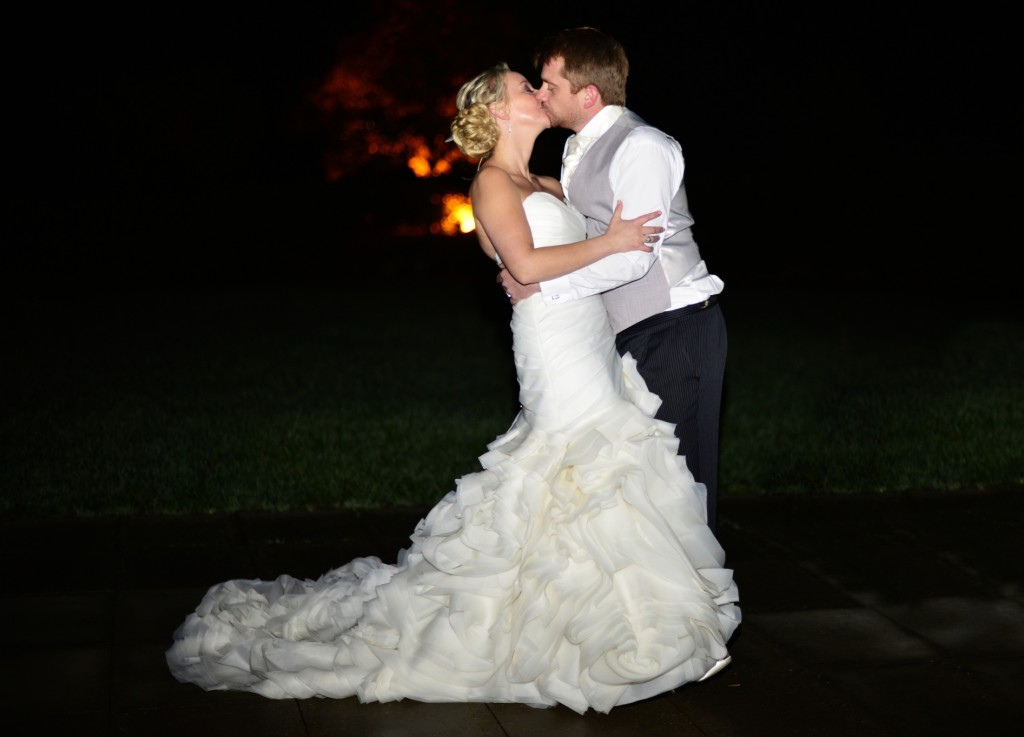 Our favourite photographs were the outside pictures with Aaron and I.  I knew evening pictures would look good.  The sequence of pictures as my Dad and I walk into the service, some have Aaron in focus, some have me and Dad in focus.
Pho2u! were perfect for our wedding.  Very friendly, yet professional when directing us for the photographs.  When we received the photos back we were amazed as we truly didn't remember the photographer being in those locations, which I'm told is a sign of a great photographer.
We didn't want to be a slave to a photographer as we wanted to spend time with our guests, so asked for more natural shots to be captured and Pho2u achieved this beyond our expectations.
From Carol & Aaron (Wedding Photographer Bedfordshire 2013)
---
Faith & Anthony
St Helen's Church, Wheathampstead & Harpenden House Hotel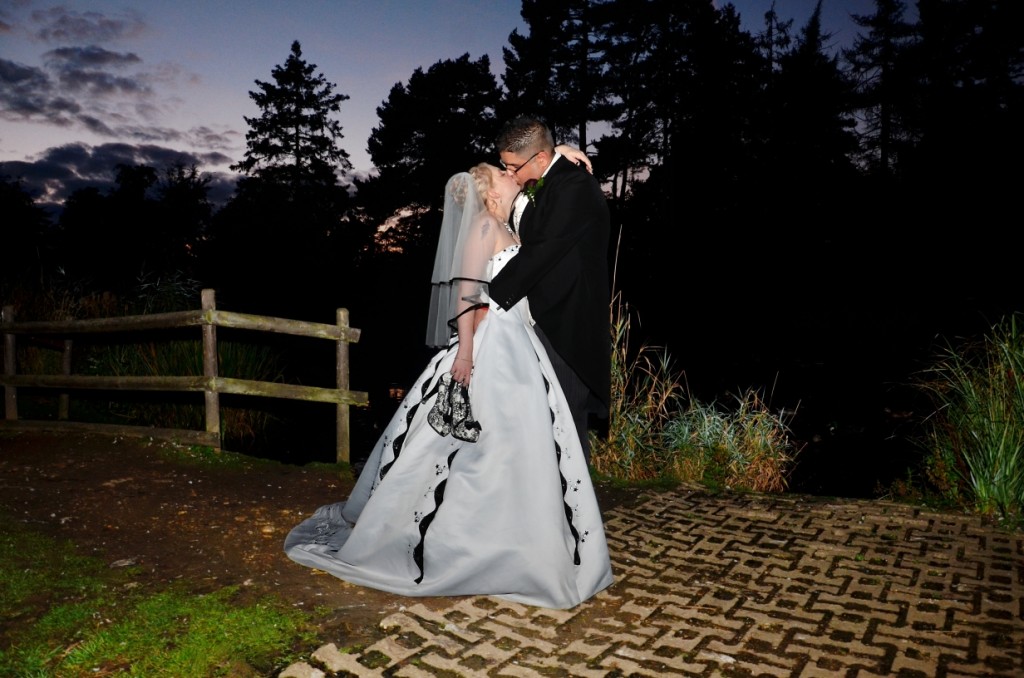 Lewis was amazing, he made everyone feel so relaxed and at ease.  Our guests commented how nice he was, we would definitely recommend him to everyone and we are so happy he helped make our day extra special thank you!
We have two favourite photos in particular.  One in the church, I asked if Lewis could get the stunning ceiling in and he did with the most amazing photo! The second one is by the lake of just the two of us with the sky dark in the background.
The package was perfect for us as it was well priced and everything we had decided we wanted was included so we didn't have to worry about adding or changing things to fit in with the package.
Lewis was brilliant, he caught the most amazing moments, not just the ones you would expect. All of our photos were superb and there wasn't one that we didn't love.
Lewis was fabulous, he captured our special day in the most amazing way as well going above and beyond his call of duty, he calmed everyone down as well as helping the bridesmaids with my dress! He made our special day that little bit more special and it was more than a pleasure to have him there. We will be using Pho2u! again.
From Faith & Anthony (Wedding Photographer Hertfordshire 2013)
---
Kerry & Jamie
Dunstable Registry Office, Dunstable, Bedfordshire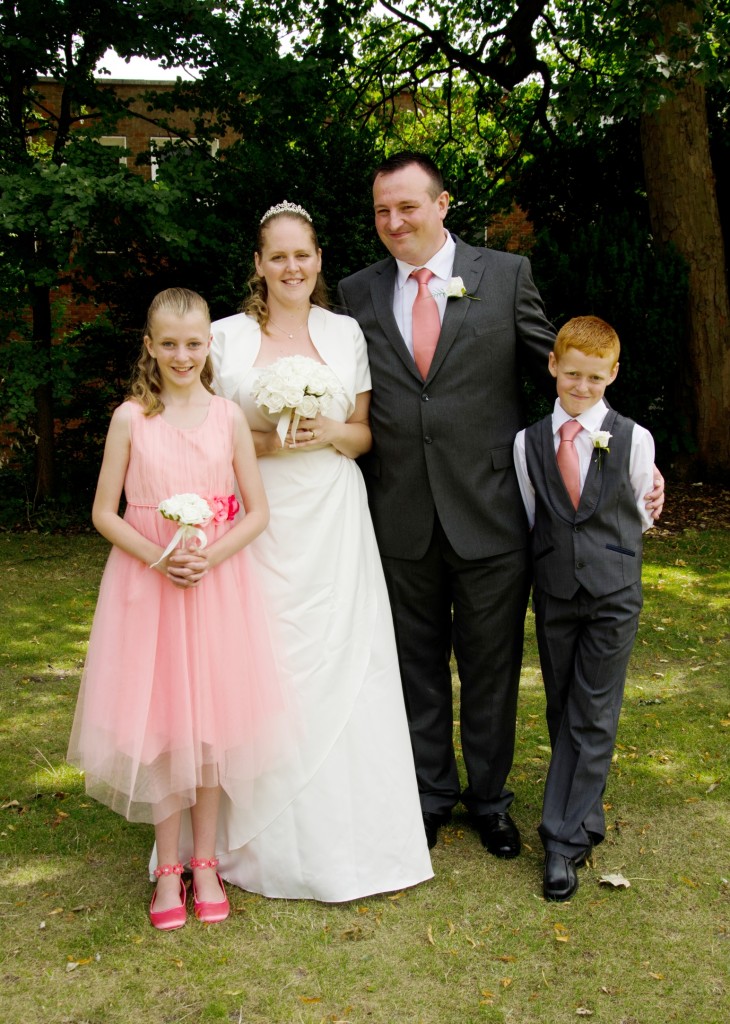 We met with Lewis a couple of weeks before the wedding, when myself and Jamie were both getting really nervous. One thing that Lewis said was, we wouldn't know he was there … I didn't believe him. I thought having a professional photographer would make us more nervous, but on the day he was fantastic! He had a permanent smile that put us both at ease and wasn't pushy about rushing the photos… It certainly made our day so much more enjoyable.
All of our wedding party have remarked at how good he was!
We have several favourites photos, a big group photo with everyone cheering, one of us and our children and one of our first kiss! We got more shots than we thought we would do, and we love every single one!
We would just like to Thank Lewis at Pho2u! for such a great service. We only met him once before the actual wedding, and that was all we needed as he is such a character and made us both feel at ease. We got exactly what we asked for on the day, all the shots we had requested and more . He wasn't pushy about the photos, and although he had a job to do, he really let us enjoy the day . We have some great shots of our memorable day and can't praise Lewis enough!
Thank you for such a great time.
From Kerry & Jamie (Wedding Photographer Bedfordshire 2013)
---
Coral & Steven
Ilford, Essex Church followed by Hunton Park Hotel, Hertfordshire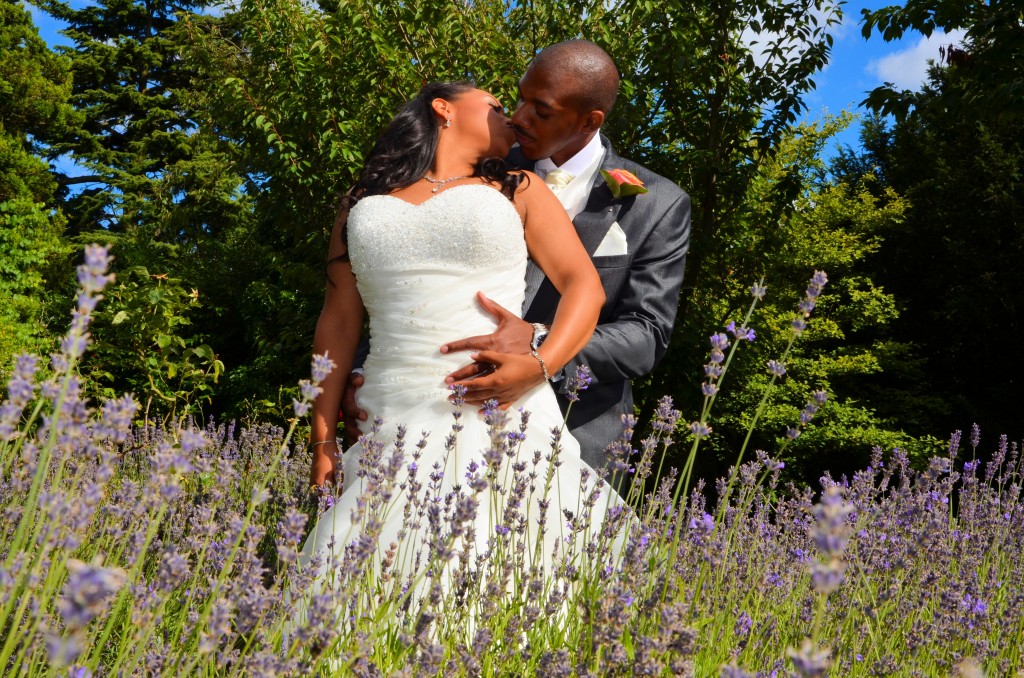 Lewis was fun and easy to get along with.
Lewis did such a great job, we have many photo's which are our favourites. These include the Confetti shot outside the church, the photos with the wedding car and the photo's in the grounds of Hunton Park ( lavender garden, water fountain and garden).
We found the website 10 out of 10. Easy to use and it's good that you can fill out forms online.
We'd like to say a BIG thank you to Lewis for being our photographer and for capturing such lovely photo's of our big day. We'll now have great memories of our day with the album created by Lewis.
From Coral & Steven (Wedding Photographer Hertfordshire 2013)
---
Sarah & Olly
Bedford Barns Hotel, Bedford, Bedfordshire

Lewis was absolutely fantastic, so much so I have been recommending him to everyone I know, plus the photos themselves are prefect they are just what we wanted, we love them!
Our favourite picture is the very last one where we are standing under the flowered arch with the fairy lights, it was Lewis' suggestion to these last few shots and I am so glad that we did as it was so a personal moment for us as everyone else had disappeared inside, giving us 5 minutes together.
Lewis was there the whole day and we have plenty of great photos and the fact we got to upgrade for the albums is fantastic as now we have a perfect give for both sets of parents.
Thank you so much for being our photographer and we already know that when we have children and want our family photos done we will be coming straight back to you, as you have done a brilliant job, you have captured the memories that will last us a lifetime.
From Sarah & Olly (Wedding Photographer Bedfordshire 2013)
---
Tim & Tess
Shendish Manor, Apsley, Hertfordshire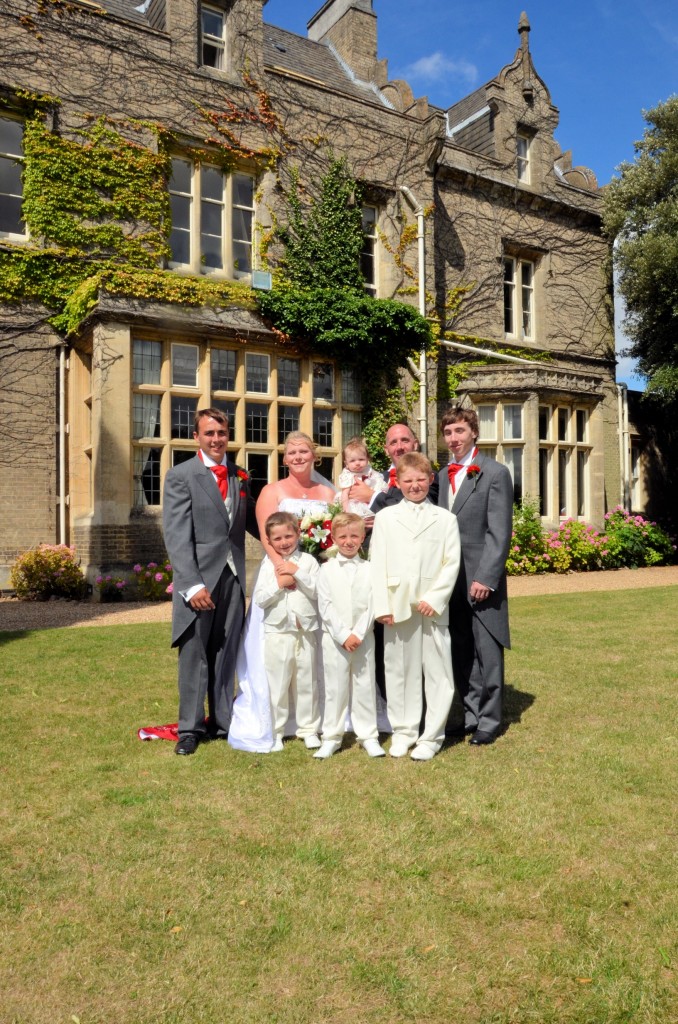 We thought Lewis was more of a guest than someone we hired to take pictures. He was fantastic and my friends and family all thought the same. He was polite, very helpful, friendly, and you couldn't ask for anyone better to be there on your special day. There are so many photos we love, but my favourite had to be with me and my husband and my children. Because we could discuss the right package with Lewis, we felt we had the right package after discussing what we wanted.  Lovely pictures I couldn't be more happier. Thank you!
Overall review is: We were very happy with Lewis, and what a pleasure he was to have at our wedding. He was very helpful, took lovely pictures you couldn't of asked for anyone better and will be recommended by us to family and friends without a doubt.
Thank you so much!
From Tim & Tess (Wedding 2013)
---
Catherine & Michael
Latimer Place, Chesham, Hertfordshire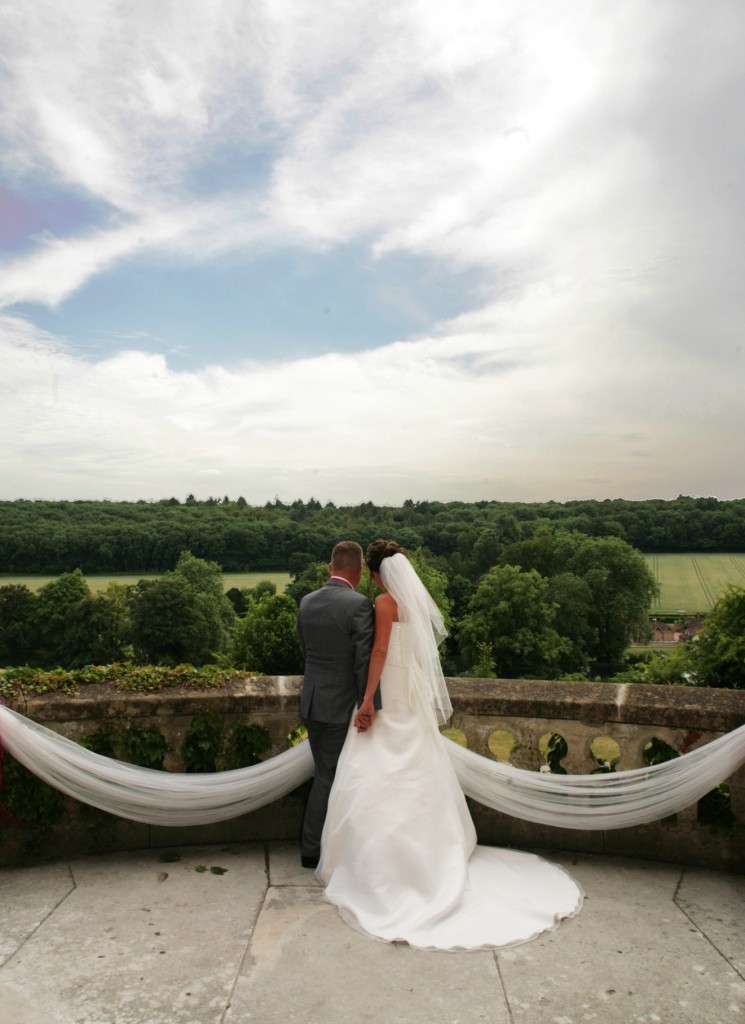 Kate really made me and all the wedding party feel at ease, she was professional and yet part of the day at the same time, she made it her aim to get everything done that we wanted, I did feel bad for her rubbing around on such a hot day and being dressed all in black mustn't have helped but she didn't moan once, I would recommend her to others!
I couldn't pick out just one picture as a favourtie as have lots of favourites, either at my home or the venue are gorgeous.
Thank you for helping make our wedding day so special.
From Catherine & Michael (Wedding 2013)
---
Tracey & Joel
Dunstable / Stamford, Bedfordshire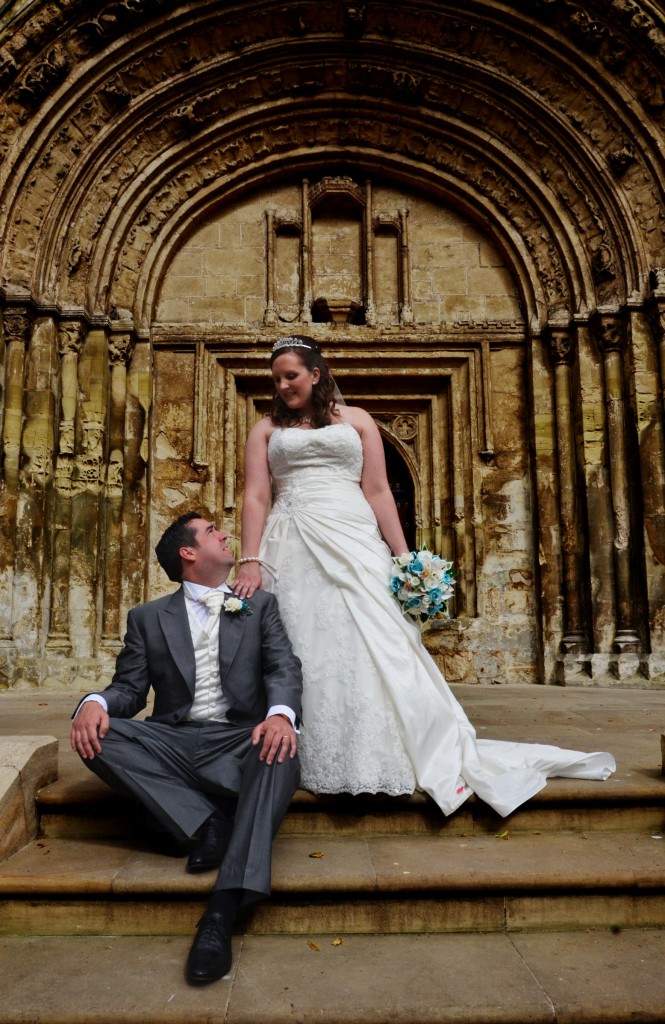 We thought Lewis was brilliant on the day – made everyone that was slightly nervous at ease. He wasn't pushy with our guests but got them to be where he needed them to be in a polite manner so they didn't even realise he was giving them directions.
He was always happy to take shots of family members that wanted group shots of their own.
There are so many fantastic photos but one of my favourite pictures is when Joel (groom) is pretending to take a mouthful of sweets and I am looking at him through the sweet cart.
Grooms favourite picture is outside the church, he is sat on the step outside the church and the I am looking down at him with my hand on his shoulder.
We love that we have so many photos that capture our wedding day – there are so many great ones I know we will struggle to pick just 60ish for our storybook!!
The website is very easy to use and navigate and I really found the client login for the build up to the event very useful – it was a massive help in reminding me what I had paid etc and what information I needed to inform Lewis of prior to the day.
Great company, so friendly and helpful and made our day so special with the amazing photos we now have.
A special thanks to Lewis for being so great on the day 🙂
From Tracey & Joel (Wedding 2013)
---

Michelle & Ashley
Dunstable, Bedfordshire
Pho2u! are fantastic! Lewis the photographer at my wedding was amazing he was polite professional but also friendly and funny. He made me feel so comfortable and at ease. Lewis is a very gifted photographer. He takes a very natural picture. I would recommend him to anybody thank you x Michelle x
From Michelle & Ashley (Wedding 2013)
---
Nicola & Andrew
Sopwell House, St Albans, Hertfordshire
Just been able to see all the photos as have checked into a hotel with WiFi, only saw the first few
earlier and they were good but they get better and better!! Can't thank you enough Lewis, they're the nicest wedding pictures I've ever seen, you're the best and we really appreciate you taking the extra photos we thought we didn't want! Will be heavily recommending you to everyone we know. Again, a massive thank you, you made our day (and memories) x
From Nicola & Andrew (Wedding 2013)
---
Lousie & Rob
Valentine's Day
Having not known what to expect of the day and having an idea in our minds of what pictures we wanted and how all of those important moments were going to be captured, even down to when, what time, who will be where at what time, Lewis and his team made it seamless and flowing and in such a professional manner. The photos are absolutely stunning. Pho2u! are worth every penny and more!
We absolutely LOVED the photo booth photos which went down extremely well with the guests. Everybody participated in it and was so much fun.
Lewis and his team were real troopers and did not stop. The package that we had, we felt that Lewis took so much time, effort and detail into. His consultation was extremely thorough. We took the chosen package and got nothing less. We will be in touch when the next photo opportunity comes along!
From Louise & Rob (Wedding 2013)
---
James & Donna
Hunton Park Hotel, Nr Watford, Hertfordshire
Pho2u were fantastic throughout our wedding. Both Kate and Lewis were friendly and unobtrusive. They took some fantastic photos without feeling like they were in the way at all. They listened to our requests and even took extra photos on the day. We are exceptionally happy with the quality of the photos taken and will definitely recommend them to friends and family.
From James & Donna (Wedding 2013)
---
Baby Henry
2nd March 2013
Thank you very much for a great morning. The photos are fantastic. Lewis was brilliant with our baby and made us all feel happy about the pictures being taken. We absolutely love all of the photos!
From Kim & Antony (Henry 4 weeks old Photo Shoot)
---
Baby Noah
25th February 2013
Great that the photo shoot was done in comfort of our own home, which made it a more relaxed atmosphere and our baby was at ease too. Lewis was accommodating with regards to taking a break for feeds too which meant happy baby! The website is easy to navigate and has a great set up for bookings. Lovely pictures too 🙂 This was a perfect gift we were kindly presented with.
From Chhaya (Noah 1 month Photo Shoot)
---
We are so pleased with the recent pictures that we had taken of our two week old son – the pics really captured all the cuteness! We had such a variety to chose from to get on canvas, they were all so perfect! We had previously used Pho2u! for our wedding and could not have been happier with the service and final products! Great value for money, fantastically friendly service and prompt communication. I am recommending to everybody I know!!
From Stacey Waller (Lawrence 11 day old Photo Shoot)
---
Thanks Lewis for the photoshoot!
You made us all feel comfortable and at ease with the camera.
The results are so nice, I can't wait to receive the printed photo and hang it up the wall!
From Camille (Emily Photo Shoot)
---
We had a really lovely afternoon, and enjoyed every second of our shoot. The photos that we aimed to get and the photos achieved on the day exceeded our expectations and we are overjoyed with the results. We Initially had the shoot done for a Christmas present for my father (who said his present was exactly what he was looking for) but the photos came out so well we have displayed a lot of the around the house.
We plan to have another shoot when our second child is born.
From Leane Kholo-Kholo
---
The photographer (Lewis) was great all the way through, talking us through how to get the best shots and tactics to get our 2 year old daughter to smile an co-operate when she didn't want to sit still for a moment. He was very efficient and provided us with all the details on what will happen next – when we will see photos etc. The turnaround on the photos was smuch quicker than we expected and the final photos were perfect, so many beautiful photos of our daughter which we couldn't even come close to achieving ourselves. The package we chose, I think, is great value for money. We were very happy with the service from beginning to end and will definitely be using Pho2u again and will be recommending them to friends and family.
From Lucinda Laffey
---
I thought you did an amazing job on our WEDDING pictures, we can now treasure them for ever because of you! Going to be ordering A LOT for family and friends. Thank you so much.
From The Bishops xx
---
I thought the photos were lovely, some of them exquisite. You worked unobtrusively which was very important for me and you captured really poignant moments.
Thank you and blessings.
Carolynn
---
Lew, the photos are lovely and you've made "bump" beautiful
X Laura
---
I thought the photos were excellent & there are several that I would like to order.
Steve
---
I thought the photos of Kevin and Laura's baptism were really good, they were very natural and nicely framed. There was a good mixture of set up photos and ad hoc photos of the day which I think is what most people would want. The occasional black & white one was a nice touch as well. I said to Kevin that I was very impressed with them there weren't any dodgy ones and each photo was filled nicely.
Lora
If you have recently used Pho2u! for an event – your feedback is very important to us so if you have a spare 5 minutes to let us know what you think: