Dunstable Beer & Cider Festival 2013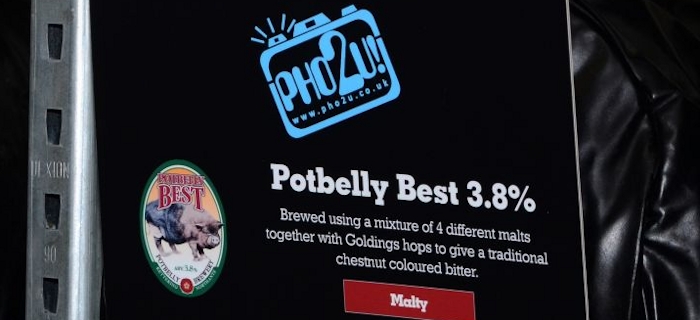 Allegedly Summer is here and so for us here at Pho2u! this means weddings, parties, village fetes and festivals.
As a big supporter of Dunstable we like to show our support and join in community events where possible.
With Dunstable Annual Beer Festival fast approaching, we were presented with the opportunity to sponsor a Beer! Now we have already mentioned above we like festivals and as we are partial to a cold beer now and then, it seemed common sense to sponsor one!
The initial step was to choose a Beer to sponsor. This caused much deliberation amongst the Pho2u! team, however after much deliberation we chose the rather ubiquitously named "Potbelly Best" a malty brewed beer, with 4 different malts and some Goldington hops that together made a traditional chestnut coloured bitter.
From Friday 10th May – Sunday 12th May, the annual Dunstable Festival was well attended, with many people having the opportunity to try a variety of beers, bitters and ciders, in the beautiful grounds of the Priory Tea Gardens, with live music and fabulous food.
Would we sponsor a Beer again, the answer is yes! In a heartbeat, the weekend was fun and we met loads of wonderful people.
See you next year!