Julia & Jazz Pre Wedding Shoot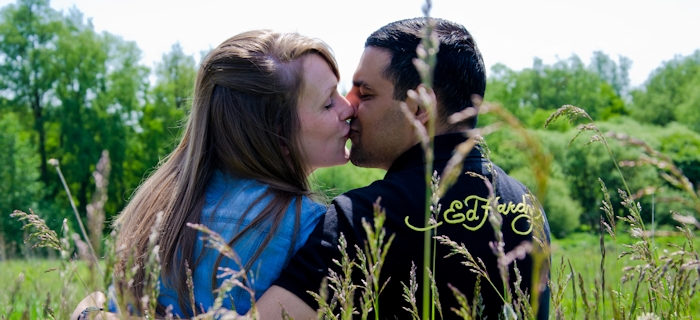 Sunday 26th May 2013 was pencilled in the diary for Julia and Jazz's engagement shoot. However the week prior, I worried and checked the weather forecast daily. Despite the weatherman's promise of a glorious weekend, the lashing rain and dismal skies made it look highly unlikely.
Julia and Jazz are lucky enough to live just outside of Enfield and are surrounded by beautiful countryside, with fields that seem to stretch on forever. With such beautiful countryside I hoped for the best and planned for the worst – largely wellies and umbrellas!
Fast forward to Sunday morning and I could not believe our luck, grabbing my camera and bag, I headed off into the Hertfordshire Countryside willing the sunshine to stay.
After meeting Jazz and Julie, we meandered through the fields, down country lanes and over gentle arching bridges.
Photographing Julia and Jazz, was a real pleasure. They clearly adore each other and their relaxed demeanour shone through.
I am now so excited about their wedding in November 2013 with its low romantic light and long lingering shadows I am already planning shots!