Wedding VW's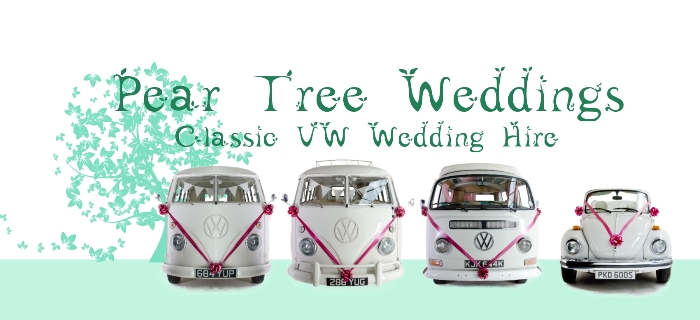 "I should be so lucky, lucky, lucky, lucky" as warbled by the miniature princess of pop, but surely I am the luckiest person around.
Not only is my passion my job, and I get to capture peoples most intimate and important moments in time, but I get to meet other people with great passions for what they do.
Recently I got to work with the very lovely Wilson, Wilma, Morris and Flossy who turned out in their wedding best and were impeccably behaved.
Who are they? You may well ask, let me introduce you to the beautiful VW's to hire from the fantastic Pear Tree Weddings. These little beauties turned up all shiny white and silver, decked out in matching crimson ribbons.
Pear Tree weddings have an excellent reputation for quality and attention to details and certainly on the photo shoot the VW's didn't let them down.
I then had the privilege to help them design and create their new Cover Photo for their Facebook Page.
Lucky, yes.
Happy, definitely!
http://www.peartreeweddings.co.uk/